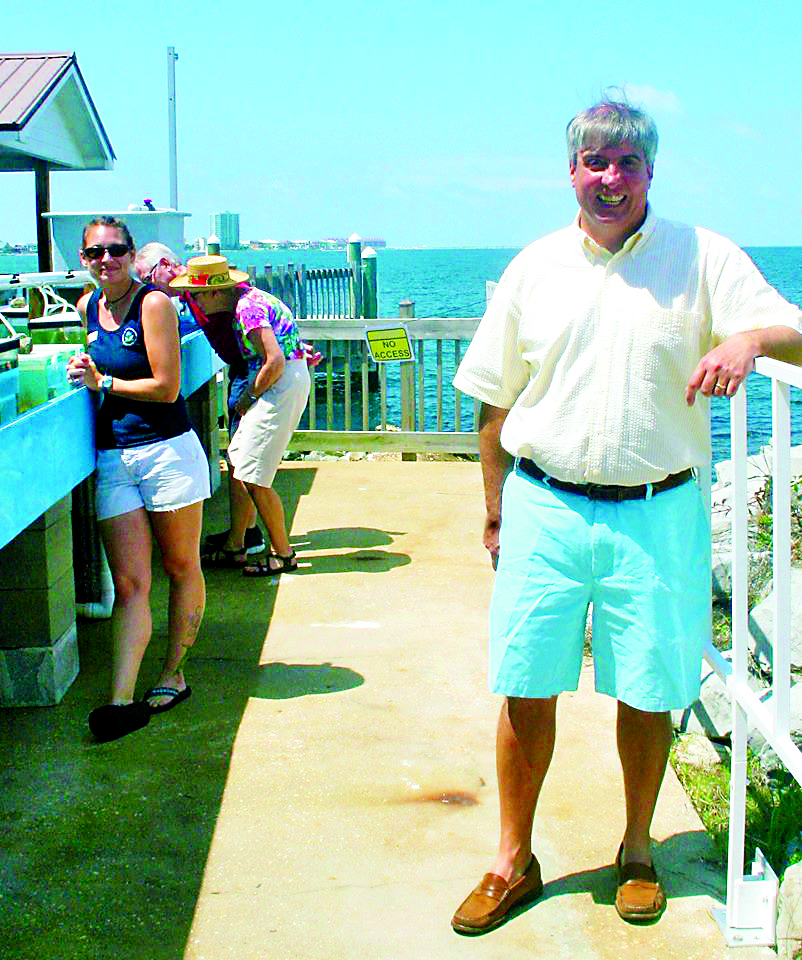 The U.S. Environmental Protection Agency hosted an annual open house for Earth Day at its Gulf Ecology Division, located on Sabine Island on Pensacola Beach last weekend.
The facility conducts research and modeling to assess and forecast future risks from pollutants and other factors to develop tools and criteria to support resilient watersheds and water resources, and other tasks toward EPA's mission to protect human health and the environment. The site is one of seven EPA research and development labs.
Escambia County Commissioner Grover Robinson attended the open house and praised the "fantastic" work the lab does for the community and region.
Activities at the event included a tidal zone petting zoo and other hands-on marine life demonstrations, presentations on watersheds, coral reefs, jellyfish and frogs and a diving and research equipment exhibition.
John Macauley, associate director of the Gulf Ecology Division, also provided attendees with information about the history of the facility, which is built upon an island comprised of ballast rock and soil.
According to Macauley, Leonard Station was established on Santa Rosa Island at the current site of the Villa Sabine neighborhood, located immediately south of Sabine Island.
In 1883 a "crib" where ships deposit ballast rock was designated adjacent to Leonard Station, which in 1902 was declared a quarantine station for sick passengers aboard ships, which were treated at the site with steam sterilizers.
Leonard Station was used until its buildings were destroyed by a hurricane in 1906. Macauley said since buildings on the ballast crib survived, the station was rebuilt there on what had become a 16-acre island.
"Most of the buildings are still in use today," he said.
The agency which became the U.S. Fish and Wildlife Service in 1938 when they acquired the property, was later converted from a hospital into a laboratory for oyster investigations and later a marine lab.
A bridge connecting the ballast crib, which became known as Sabine Island, was constructed in 1940. The site in 1970 was transferred to the newly formed EPA.