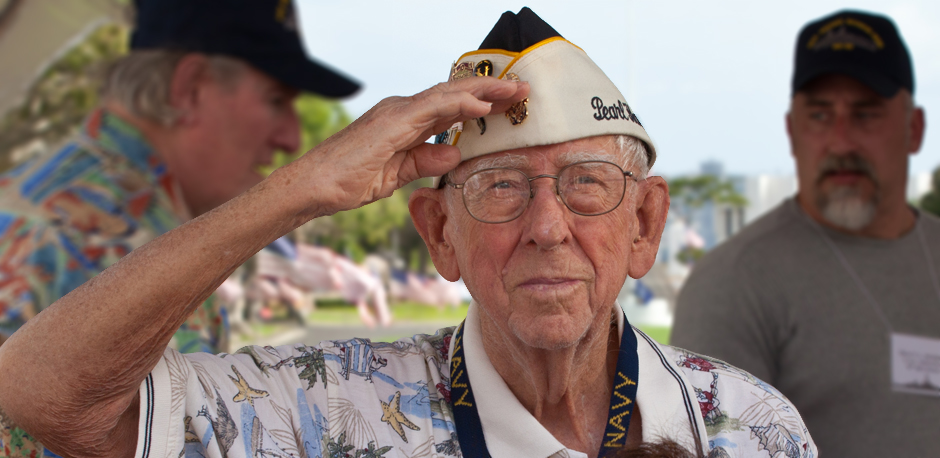 Our area lost a beloved WWII hero last week. Former Navy Signalman striker Myron Jay Carraway, 94, passed away August 11.
Carraway, who had been a member of St. Sylvester Church in Navarre in recent years during his residency at The Beacon, survived the infamous Pearl Harbor attack in 1941 while serving aboard the U.S.S. Hulbert. He went on to serve in WWII and the Korean War, retiring from the U.S. Navy in 1961.
"He was one of the instrumental individuals who started the local Pearl Harbor survivors group," said Navarre resident Jerry Foster, who described Carraway as a "spry guy."
"When I first got here he was coming to Knight of Columbus meetings and was very involved in the church," Foster said, noting Carraway often spoke about being 19 at the time of the attack and pointing out that when it happened they were in disbelief, thinking initially it might be a drill.
"I'll remember him as someone who made a difference," Foster said.
According to his obituary, Carraway was born in 1922 in Jackson, Idaho but resided in the greater Pensacola area for the past 42 years.
A visitation is planned from 5 until 7 p.m., August 16 at Harper-Morris Memorial Chapel, located at 2276 Airport Boulevard in Pensacola.
Carraway's funeral mass will take place at 10 a.m., August 17, 2016 at St. Paul Catholic Church, located at 3121 Hyde Park Road in Pensacola. A graveside service at Barrancas National Cemetery is planned immediately after the mass at 11:45 a.m. at Barrancas National Cemetery at NAS Pensacola.
Following is a link to a tribute page honoring Carraway and other survivors: http://pearlharboronelastgoodbye.com/jaycarraway.html