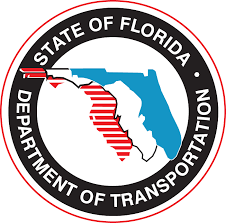 The Florida Department of Transportation (FDOT) is holding a hearing on proposed access management changes to U.S. 98 in the vicinities of Navarre Park and Calle de Palencia in Santa Rosa County Tuesday, March 19, from 5:30 p.m. to 6:30 p.m. at the Navarre Beach Welcome Center, 8543 Navarre Parkway, Navarre.
This hearing is being held to provide interested persons an opportunity to express their views concerning the proposed improvements. The intent of this project is to protect the functionality and improve the overall safety along the corridor to include median adjustments and closures in the vicinities of Navarre Park and Calle de Palencia. No right-of-way acquisition is required. Construction is anticipated to take place summer 2023.
Maps, drawings, and other information will be on display at the hearing. FDOT representatives will be available to discuss proposed improvements, answer questions, and receive comments. Additional project information is available on nwflroads.com.
This hearing is being held without regard to race, color, national origin, age, sex, religion, disability, or family status. Persons who require special accommodations under the Americans with Disabilities Act or persons who require translation services (free of charge) should contact Howard Hodge, P.E., Project Manager at (850) 526-2291, or via email at hhodge@pecscorp.com, at least seven days prior to the hearing.
For more information, follow the Florida Department of Transportation District Three on Twitter @myfdot_nwfl or like us on Facebook atwww.facebook.com/MyFDOTNWFL.