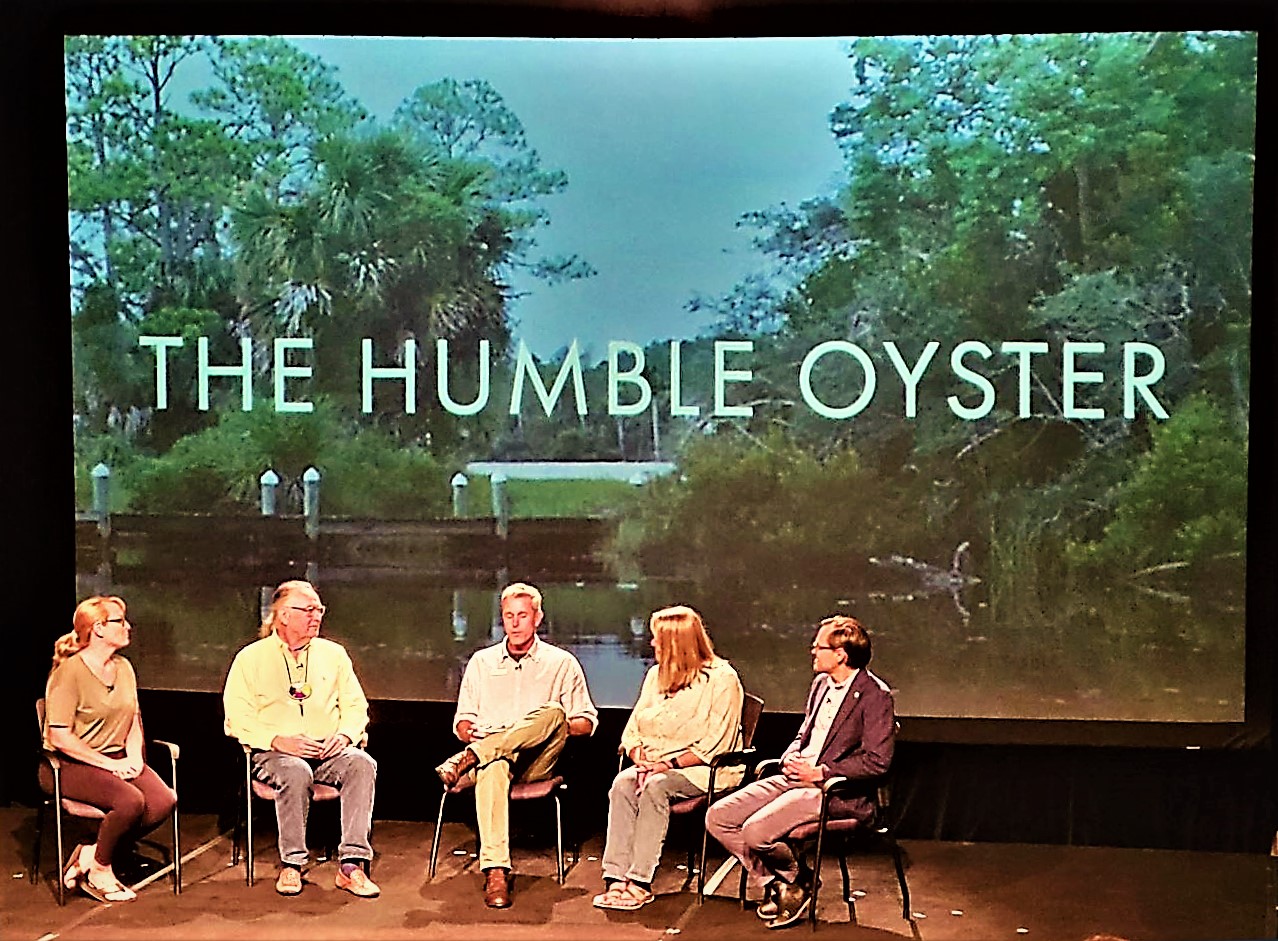 Photo courtesy Colten Wright
A documentary which will air tomorrow night on WSRE PBS highlights the struggles of local oyster famers following the closure of harvesting in portions of area bays due to rising bacteria levels.
"The Humble Oyster," which features the plight of Shana Alford of Avalon Aquaculture and recollections of oyster harvesting by Captain Pasco Gibson Jr, has been nominated for a Southeast Emmy Award.
The film was produced by James Parker and David Garraway from the Mississippi State University Television Center for the Pensacola & Perdido Bay Estuary Program with support from the RESTORE Council via an assistance agreement managed by the U.S. Environmental Protection Agency.
"It's a well-produced short film that really helps tell the story of where we've been and why we must continue to invest in improving storm water and sewer infrastructure in the region," said Santa Rosa County District 5 Commissioner Colten Wright.
Wright and other local stakeholders got a sneak peek at the film Tuesday evening at the WSRE Jean & Paul Amos Performance Studio at Pensacola State College.
Following the preview, a group of panelists participated in a discussion session hosted by Christian Wagley of Healthy Gulf.
Panelists included: Santa Rosa County Environmental Resources Coordinator Chris Verlinde, Chief Dan "Sky Horse" Helms of the Santa Rosa Creek Band of the Lower Muscogee, Matt Posner, PPBEP executive director and Shana Alford of Avalon Aquaculture.
"The imagery in the documentary rekindled fond childhood memories of my time spent on Blackwater and East Bay," said Chief Helms. "I am encouraged by the programs underway and the support of our community so the glorious ecosystem of the past may be once again."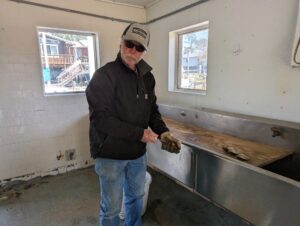 According to Capt. Gibson, pictured above, there have been no changes to the closure. "There are some oysters growing here and there, but we'll have to see if they make it through summer. "We typically have some oyster mortality in the summer."
An hour-long prelude to the film, "inStudio: Hope on the Half Shell," will air at 7 p.m., followed by "The Humble Oyster" at 8 p.m. on WSRE PBS. Viewers can also tune in or stream via video.wsre.org or via the PBS Video app.