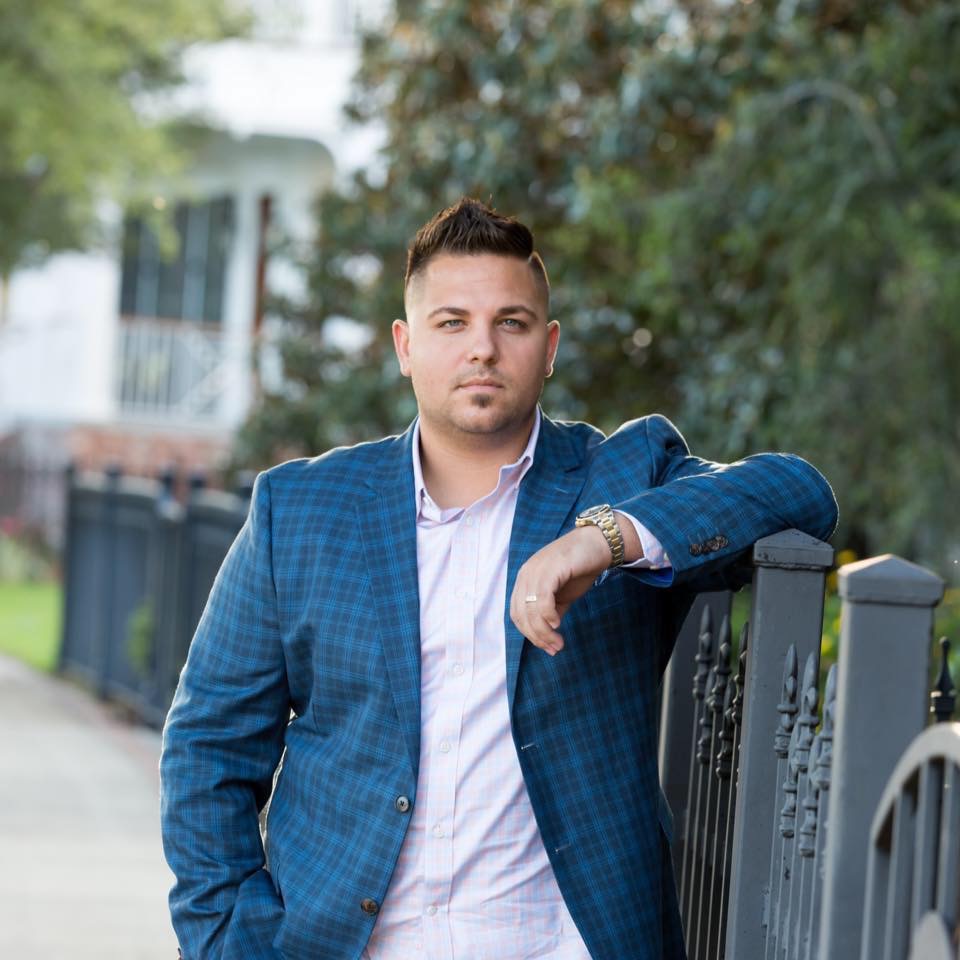 When Blaine Flynn took over leadership of the Home Builders Association of West Florida in December he had no idea he would be leading the organization through the most tumultuous crisis of our generation. But he's confident America will rebound soon, following the COVID-19 pandemic.
At just 31 years of age, Flynn was named the 65th HBA President after rocketing to personal success with Flynn Built homes, a custom home building company he founded.
Although driving back the local home building industry from the pitfalls of the pandemic will be a challenge, Blaine has what it takes – passion, hunger and drive, all of which propelled him from a 16-year-old dropout painting houses for his dad to starting his own residential home construction business at the age of 25.
When Blaine started FlynnBuilt, he had one house. As his business grew, he knew the number one key to his success was finding the right people to help him grow. They had to be able to understand the FlynnBuilt vision and represent it to customers. They had to be driven and willing to learn.
"I wanted to grow the company in a way that would ensure we were always the obvious choice for anyone in the market to purchase a home," Blaine said. "This meant getting the right people and continually pursuing excellence in our customer service."
Blaine also believes being a servant leader is at the heart of any good leader.
"My employees know they can come to me at any time with any issue, and I will be there for them," he said. "You can't be a great leader if all you are serving is yourself. I take that leadership responsibility very seriously, so I make sure to engage positive strategy and good decision making in every aspect of the business."
He also has very supportive stay-at-home wife who has enabled him to work long hours.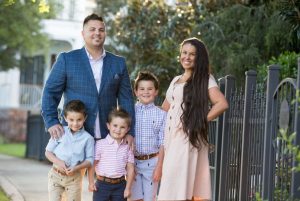 Family is at the heart of Flynn's business and personal life. He lives in Santa Rosa County with his beautiful wife, Brittany, and their three sons: Beckett, Baylor and Blaydin.
As for the future, Blaine would like to take FlynnBuilt as far as he can and with God's help – as long as he doesn't sacrifice time with his children to do it.
"I am home at night to put the boys to bed. I spend time each evening playing with them, wrestling on the floor. I am not willing to sacrifice my family for work.
"I find happiness and accomplishment when I build a home that will be around generation to generation with my name on it."
Click here to view the custom homes available from Flynn Built: www.flynnbuilt.com