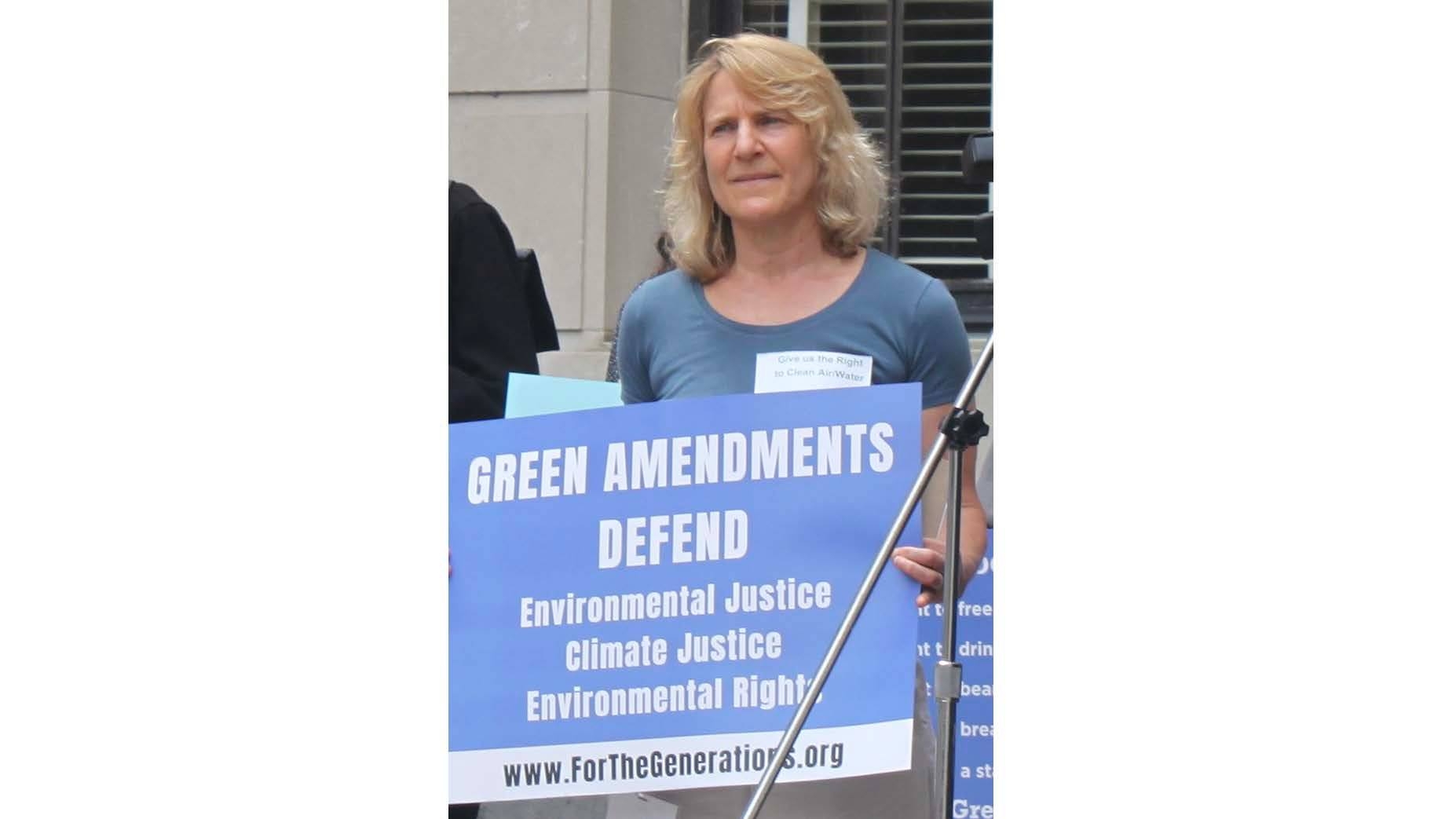 Maya K. van Rossum, author of The Green Amendment, The People's Fight For a Clean, Safe & Healthy Environment will be touring Florida for two weeks to talk about her new book, the Green Amendment movement, and how Florida can benefit from securing a constitutional right to clean water as part of its state constitution.
M. van Rossum is a veteran environmentalist on a mission to use our state and federal constitutions to empower activists and provide hope to communities everywhere seeking to address the harmful consequences of polluted water and air, toxic contamination, damaged ecosystems, and climate change, while at the same time ensuring all communities can benefit from the health, safety and economic advantages healthy environments provide. She is the founder of Green Amendments For The Generations, a national nonprofit organization dedicated to inspiring passage of Green Amendments in every state across the U.S. that would recognize and protect environmental rights on par with other inalienable civic and political freedoms such as speech, religion and property.
Florida is among over a dozen states that have active Green Amendment efforts underway. Learn more at: www.FLGreenAmendment.org. In 2021, the Green Amendment movement inspired and supported passage of the first modern day Green Amendment in New York state. Pennsylvania and Montana are the only other states with Green Amendment protections. Representatives of the Florida Right to Clean Water effort will be on hand to share information and support community engagement in the effort.
LOCAL APPEARANCES INCLUDE:
Jan 3rd – PENSACOLA 11:30 a.m.at Tryon Branch Library, 1200 Langley Ave, Pensacola; light refreshments will be served. See Facebook event link and Eventbrite link for more info.
Jan 4th – FORT WALTON BEACH 5:30 p.m. at the Sound Cafe + Enlightened Studios, 142 Miracle Strip Pkwy Southeast, Fort Walton Beach; light refreshments will be served. See Facebook event link and Eventbrite link for more info.