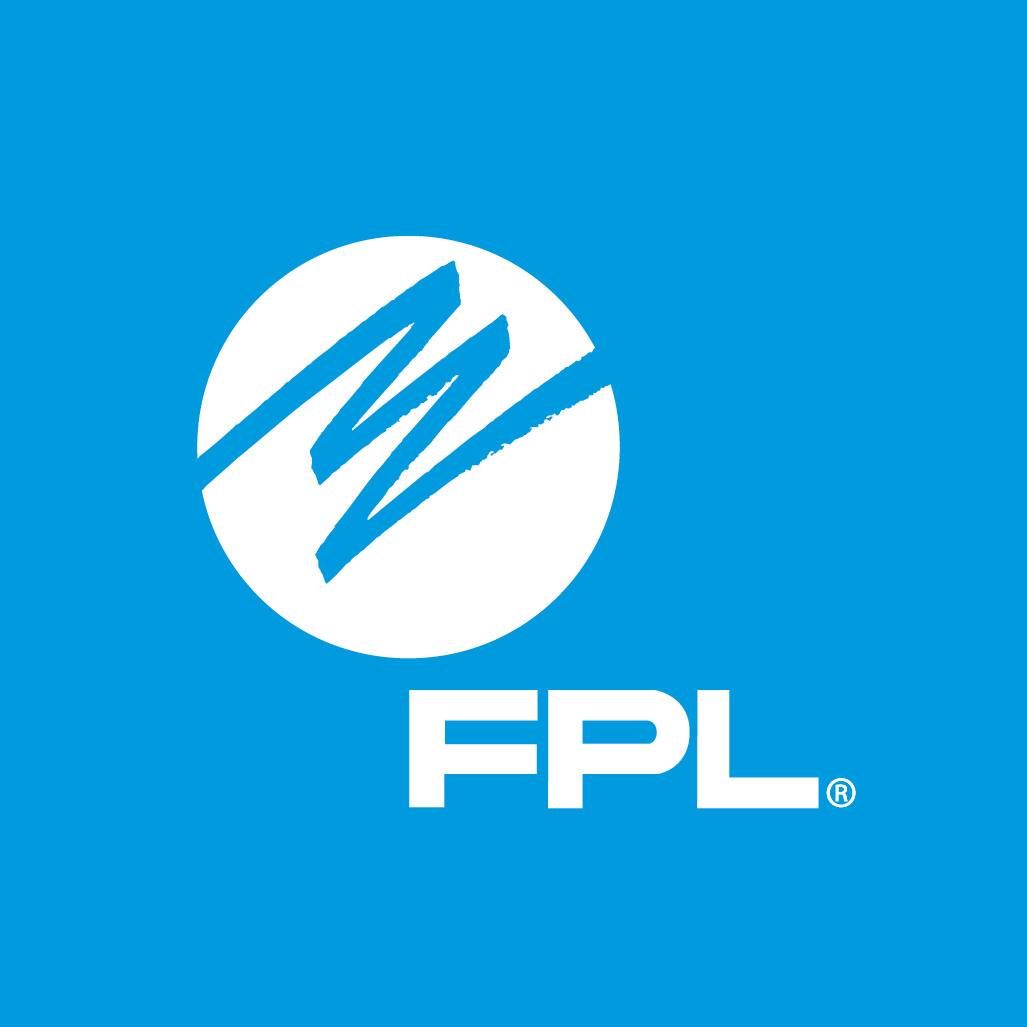 Florida Power & Light Company (FPL) is preparing to repair and rebuild parts of its electric system as Hurricane Ian takes aim at Florida's west coast as a high-end Category 4 hurricane. Hurricane Ian's catastrophic winds, life-threatening storm surge,
significant flooding and numerous tornados are expected to cause extensive damage to the electrical infrastructure.
Members of FPL's restoration workforce – which is now more than 19,000 strong, including mutual assistance from 30 states – worked throughout the night and throughout Wednesday morning to restore power after Hurricane Ian's fast-moving feeder bands raced throughout parts of South Florida ahead of the storm's landfall – the beginning of what's expected to be a challenging road ahead as Florida braces for Ian's full impact.
The latest forecast from the National Hurricane Center, issued at 11 a.m., indicates that Hurricane Ian will soon make
landfall along Florida's west coast near Charlotte County and follow a path similar to Hurricane Charley in 2004. "Hurricane Ian intensified overnight and is now stronger and significantly larger than 2004's Hurricane Charley, which decimated
communities along Florida's west coast. We urge our customers to not let their guard down and to continue to make safety their
highest priority as Hurricane Ian makes landfall," said Eric Silagy, chairman and CEO of FPL. "The days ahead will no doubt
be challenging and life-altering for many of our fellow Floridians, but please know that we will get through this together and FPL will not stop working until every customer is safely restored."
"I want to extend my gratitude to the crews from FPL and around the nation who are already working tirelessly to restore power, and our work is just beginning," Silagy said. "The strength and potential path of Hurricane Ian have been compared to Hurricane Charley, which many remember for the devastation it caused along the west coast in 2004. Much like Charley, Hurricane Ian's catastrophic winds and storm surge will mean parts of our system will need to be fully rebuilt, and I want our customers to know that we will not rest until everyone's power has been restored."
As conditions continue to rapidly deteriorate and crews are unable to deploy due to dangerous conditions, FPL will work remotely, using smart grid technology, to restore power where possible. In some areas, customers could experience more than one outage as severe weather bands continue to move through. Due to the destructive nature of this storm, dangerous conditions could last for several days and cause outage counts to fluctuate.
When winds drop below 35 miles per hour, FPL will conduct damage assessments with field crews. These assessments, which include data gathered from a fleet of drones, help the company assign the right crews and right equipment to the right place and give customers a more accurate estimate of when the company will complete restoration in each region.
Rain-soaked soil makes trees susceptible to toppling onto power lines and to uprooting underground power lines. After waiting for flooding to subside, tree-trimming crews will need to cut away trees and other vegetation before line workers can begin finding and fixing damage.
What FPL is doing
As it's safe to do so, FPL will continue restoring power outages caused by Hurricane Ian:
• FPL's restoration workforce is actively responding to outages caused by the destructive feeder bands and tornados moving across the state.
• More than 19,000 restoration personnel, as well as the necessary supplies and equipment, are already dedicated to the effort.
• The company is operating 37 staging, parking and processing sites to help speed restoration.
• FPL is focused on restoring power safely and as quickly as possible, and the company is asking customers to make safety their top priority as well.
In the wake of a hurricane, FPL knows customers need as much information as possible in order to make decisions for their families. Every hurricane is different, but FPL's goal is to provide customers more accurate information faster than ever before. Outside of Southwest Florida, FPL will aim to provide its best estimates for when restoration will be completed for 95%
of FPL customers affected by the storm in an area approximately 24 hours after the storm has cleared that area. This is the time the company needs to assess damage and determine the right crews and right equipment to respond. Due to the strength of this storm, many homes and businesses will likely suffer damage that makes them unable to safely accept power.
Additional resources
• How we prepare for storm season
• How FPL restores power
• Stay safe before a storm
Customers can download the FPL app for on-the-go, instant and secure access to their accounts. Customers can report or get the latest information on an outage. The app is available for download in the iOS App Store and Google Play. To quickly download the FPL app, text the word "App" to MyFPL (69375). Customers also can sign up for storm updates by texting the word "Join" to MyFPL (69375).
How to stay informed
FPL communicates restoration information to customers frequently through the news media and
the following resources:  
• FPL website: FPL.com
• Twitter: twitter.com/insideFPL
• Facebook: facebook.com/FPLconnect
• FPL Power Tracker: FPL.com/powertracker
• FPL Power Tracker (Northwest Florida): FPL.com/mypowertracker
• FPL app: Download from the App Store or Google Play, or text the word "App" to MyFPL
(69375)