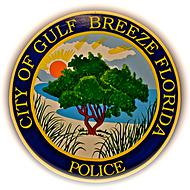 The City of Gulf Breeze is expected to increase service rates for South Santa Rosa Utility System customers during its November 6 city council meeting.
The proposed 5.2-percent increase is an additional 3.7 percent over the approved annual CPI 1.5-percent increase.
The rate hike will provide a roughly $200,000 "operating margin," and the city says the move is also needed to offset increased personnel and energy costs.
The related resolution states the council determined current operating revenues for water, waste water and reclaimed water cannot support the current level of service it provides the utility, "even with cost-cutting measures already taken."
So based on a 2012 rate study by the Florida Rural Water Association, which stated SSRUS should be "managed like most businesses and maintain a recommended 15 percent revenue (profit) margin for unforeseen circumstances and emergencies," the SSRUS board recommended the hike.
The city says it was previously unable to implement the recommended operating margin due to issues with the Tiger Point Golf Course and the needs for expansion of sewer infrastructure.
A public hearing to discuss the increase was approved in September and scheduled for 6 p.m., November 6 at Gulf Breeze City Hall, located at 1070 Shoreline Drive.
If approved, the increase would start showing up on bills after its November 6 implementation.