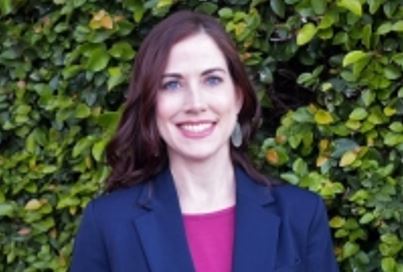 The City of Gulf Breeze has hired the Santa Rosa County Grants Director as its new Assistant City Manager. Sheila Fitzgerald starts in her position August 17 and will oversee performance management, including the administration of the budget and strategic planning processes.
According to the job description, the Assistant City Manager serves as the primary assistant to the City Manager with responsibility for directing operations, identifying complex policy issues and proactively looking for ways to improve service delivery. The position is also responsible for coordinating the administration of the annual City budget.
Fitzgerald will replace Colby Goss, who filled the position last August but announced his departure in June, citing family reasons.
"Sheila has been a difference maker in communities throughout Santa Rosa County, and she has built a strong team around her. Now is the ideal time for Sheila to join the City of Gulf Breeze as we embark on historic regional initiatives to strengthen our service delivery," said City Manager Samantha Abell.
Fitzgerald's bio states that she has been serving the residents of Santa Rosa County since 2005, initially as the Budget Manager and then as Grants and Special Programs Director for the Board of County Commissioners. She has over 16 years in local government experience in areas including budgeting, finance, contract management, strategic planning, and project management.
In her most recent position, she successfully managed over $50 million in special projects and coordinated disaster recovery and hazard mitigation funding for several natural disasters beginning with Hurricane Ivan in 2004. She has managed several meaningful projects, including improving recreation opportunities and mitigating flooding for hundreds of Santa Rosa County residents.
Fitzegerald has a master's degree in public administration and a bachelor's degree in business management from The University of West Florida and is certified as a Project Management Professional by the Project Management Institute. She is also pursuing a Certified Public Manager certification from the Florida Center for Public Management at FSU.
She was also recognized by the Santa Rosa County Chamber of Commerce as Emerging Leader of the Year in 2012 and as an Independent News Rising Star in 2013. She is a graduate of Leadership Santa Rosa (Class 25). Professionally, she is a member of the Project Management Institute, Florida Government Finance Officers Association, and National Grants Management Association.
A resident of Santa Rosa County for 35 years, Sheila is married and has three daughters.