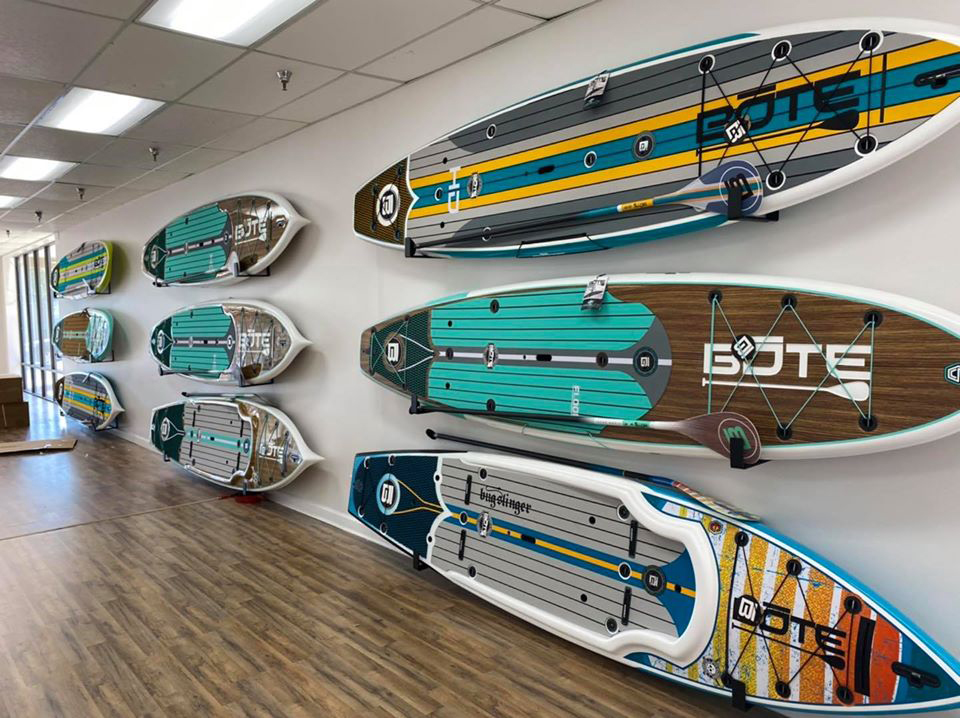 James Broxson, owner of Broxson Outdoors in Navarre, has opened Gulf Breeze Paddle, the authorized Bote dealer for Gulf Breeze, located behind Chick-Fil-A in Gulf Breeze.
Gulf Breeze Paddle is focused on delivering professional customer service and expertise.
"Paddle boarding is what we do so when it comes to providing you with most up to date knowledge about the sport we have you covered. We support you every step of the way," Broxson said. "If there is an issue, our customer service staff are ready to help you over email or a phone call."
Gulf Breeze Paddle takes pride in offering the highest quality gear on the market. "That is why we chose to sell Bote products," Broxson said. "Simply put, Bote makes the best paddle boards on the market."
The store carries both inflatable and rigid paddleboards. "They both have their benefits," Broxson said, noting that inflatables are a good alternative when transportation or storage is an issue.
Crafted with AeroUltra Technology, the Bote Breeze at 20 pounds is a lightweight, inflatable paddle board, which is fun to paddle and super stable. "It's the do-it-all, everyday grab-and-go SUP," Broxson said, pointing out its made for the first-timer, part-timer or weekend warrior. They are easy to transport and fit in a bag with wheels and back-pack straps that can fit into the trunk of a car or in a closet."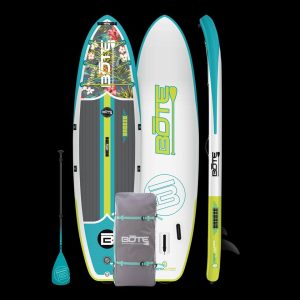 All Bote inflatable boards come with a bag, three-piece paddle and a pump.
Additionally, the 7×7 Bote inflatable dock has a 1,050-pound weight capacity and the 10×10 dock can hold 1,500 pounds! Complement with a couple of Bote Aerochairs, grab a beer and enjoy!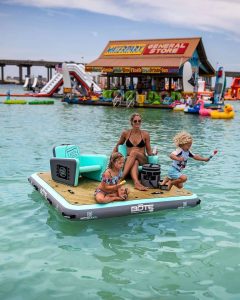 Broxson says that if storage or transportation isn't necessarily an issue, he recommends choosing a rigid board from the Bote lineup.
"A rigid board tends to track better since the board will sit in the water a little more, especially if you choose the HD (hybrid displacement) model," he said. "To us, the Bote HD is the ultimate board, the HD nose displaces water around the sides of the board and allows it to paddle more efficiently and track better than boards with the traditional surf style hull. Ultimately, it comes down to which combination of features and benefits fit your needs."
Stop by the shop and the staff can help answer any questions you may have about your next board.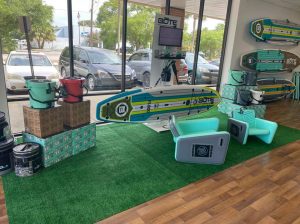 Hours of operation are 10 a.m. – 6 p.m. Tuesday through Saturday and 11 a.m. – 4 p.m. on Sunday. Closed Mondays.
Visit Gulf Breeze Paddle, located at 314 Gulf Breeze Parkway. Call (850) 733-9153 or visit GulfBreezePaddle.com for more info.