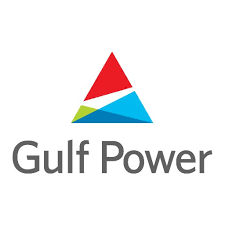 An Arctic blast signals a significant change to the weather pattern across the United States, and by Wednesday, low temperatures will be diving into the 30s across Northwest Florida.
The arrival of colder temperatures means it's time for Gulf Power customers to start thinking about energy efficiency to help keep bills low during the winter seasons.
"Now that the temperatures are getting colder, customers will be using more energy," said Rick DelaHaya, Gulf Power spokesperson. "This is perfect time of year to look for ways to conserve energy and save money through low-cost or no-cost measures."
One of the easiest ways customers can identify measures to conserve energy is through a free home Energy Checkup. Customers have the option of an in-home or online checkup that analyzes their energy usage and helps them look for ways to save money and energy. Whether at home on a laptop or tablet, or on a mobile device, customers have the added convenience of conducting the checkup wherever they are, whenever they want.
Even the smallest air leak in the home can cause your heating system to run more than it should — wasting energy. During an Energy Checkup, easy ways to find energy wasters in the home can show you how to make your home more energy efficient. When energy-wasting problems are corrected, you can save significant amounts of money on your energy bills and stay comfortable.
The in-home checkup normally takes an hour and involves visually inspecting windows and doors, caulking, weather stripping, insulation levels, water heaters, and heating and cooling systems. Customer representatives can review the results with the homeowner and recommend steps they can take to make their home more energy efficient.
This comprehensive report usually shows simple tips to help save money on monthly energy bills and improve the home's energy efficiency, such as changing air filters monthly, sealing air leaks around windows and doors, and installing a programmable thermostat to prevent unnecessary energy use.
"Whether at our customers' home or online, our energy experts can show how weather affects their bill, show how their home uses energy, and offer helpful suggestions that can help them save energy and money during even the coldest days," added DelaHaya."
Along with the energy assessment, Gulf Power recommends the following energy-saving tips for winter:
Adjust your thermostat
Almost half of the energy in your home goes to heating and cooling. With programmable thermostats, you can adjust the temperature to the exact point of your own personal comfort. You don't have to keep your heat or air conditioning on higher or lower settings while you're away from home. You can create a schedule that follows your household's routine, and keep the temperature cool or warm while you're there, but eases up on the energy usage when you're not home. And newer programmable thermostats can be adjusted by mobile app while you are on the go.
Find and Seal Leaks
Seal up your home so cold air can't sneak in through doors, walls or a poorly insulated attic. Make sure there are no tiny holes in your air ducts that could cause your heater to work harder. Install weather stripping or caulking around doors and windows, if needed, and Increase attic insulation, which can save you up to 30 percent on cooling and heating costs.
Maintain your heating systems
A well-maintained heating system runs more efficiently. A complete tune-up of the home heating system is a worthwhile investment and can reduce your heating bill every month. Some companies offer regular service contracts, which are convenient if you tend to forget system maintenance. And remember to change or clean your air filter monthly since dirty filters restrict airflow and reduce efficiency.
Lower your lighting costs
One of the best ways to save energy is to turn off lights that aren't in use. Use fluorescent lighting or LEDs when possible. They last about 10 times longer than incandescent bulbs. And, they can produce four times more light than standard incandescent bulbs for the same amount of energy.
Use smaller lamps in work areas, like sewing areas and computer desks, so you don't light the entire room. And since it's time for outdoor decorations, remember our holiday lighting tips.
Manage your energy use to control savings
Energy Select is a nationally recognized program that puts the power of savings in your hands. By combining a unique variable price, an online programming and smart thermostat, Energy Select lets customers take control of saving money and energy. This energy-saving program features a lower energy price 87 percent of the time, conveniently control your comfort and savings, and FREE installation.
And finally, remember your pets. You might think your pet's fur coat keeps them warm but when the temperatures drop, they need to be kept warm too. Remember to bring pets inside when temperatures begin to drop. Or if they must stay outside, provide enough bedding and insulated shelter for them to keep warm.