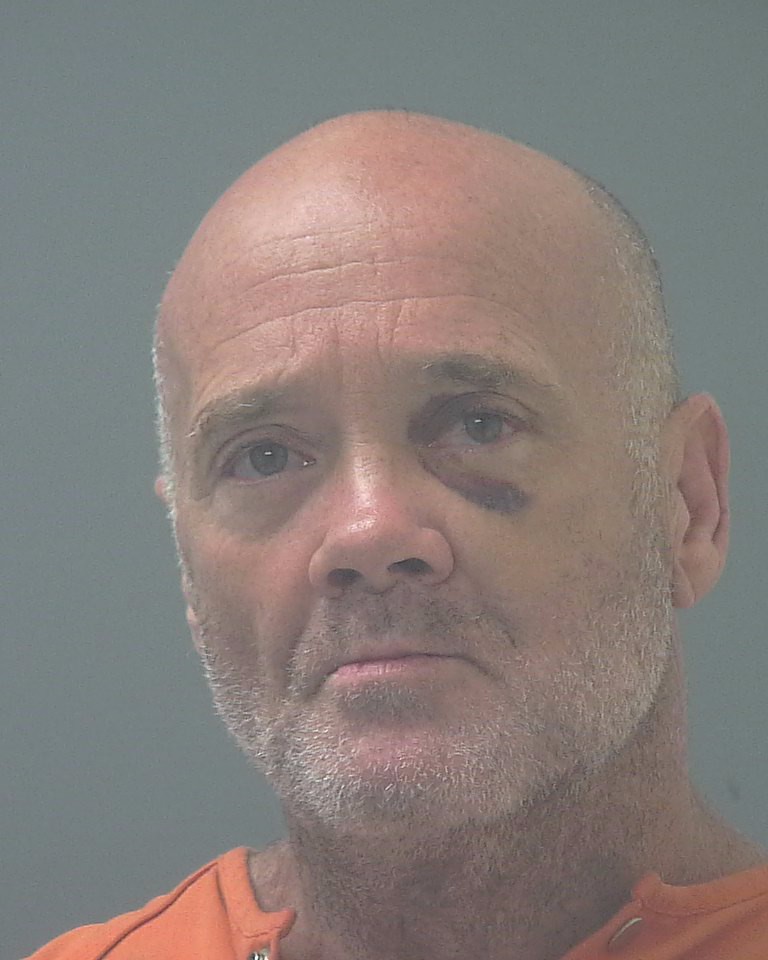 Santa Rosa County Sheriff's Office around 11:23 p.m., August 25 responded to a residence at 3115 Holley Point Road after a report of a 1992 Chevy pickup fire which had resulted in an additional fire to a 2006 Ford F-250.
Holley-Navarre Fire District told police they were unable to locate a battery or electrical issue which could have caused a mechanical malfunction fire. Subsequently, officers suspected human intervention. During the investigation, SRSO overheard a man yelling in a wooded area near the scene.
The owner of the vehicles, Alex Brousseau reported that around 10:30 p.m. he went to Holley Boat Ramp on Live Oak Street. He returned home around 11:15 p.m. after his wife called him about the vehicles on fire.
Brousseau's wife, Cynthia, told cops their child alerted her to the fire around 11:05 p.m. She also told police the man yelling in the woods was John Michael Blakeman, a person she described as being homeless and having a narcotics problem.
The following morning, Cynthia notified SRSO that Alex and John got into a fight at Holley Boat Ramp. She said it took place after John admitted to setting the vehicles on fire because he believed Alex was sleeping with his ex-girlfriend.
Police reports reveal Alex confronted John about the fire. Per reports, John grabbed Alex's neck and punched him in the face. Alex defended himself against the attack but reported John repeatedly threatened to kill him while chasing him with a fishing rod, hooking him in the back and causing a flesh wound. Alex said John then followed him home, where a second altercation took place, causing damage to a fence. SRSO responded, and the suspect fled the scene; however, cops found John inside of a tent in woods nearby. The suspect was unresponsive with both eyes open, bleeding from the back of his head. Accordingly, John was transported to Ft. Walton Beach Medical Center.
Damage to the fence was estimated at $200 and the vehicle damages were estimated around $20,000.
John, 55, was booked into Santa Rosa County Jail at 7:05 p.m., August 26. He was charged with two second-degree felony counts of arson, a second-degree felony count of aggravated battery causing bodily harm and disability and a second-degree misdemeanor count of property damage – criminal mischief.
Blakeman was issued a $41,000 bond but remains in Santa Rosa County Jail.