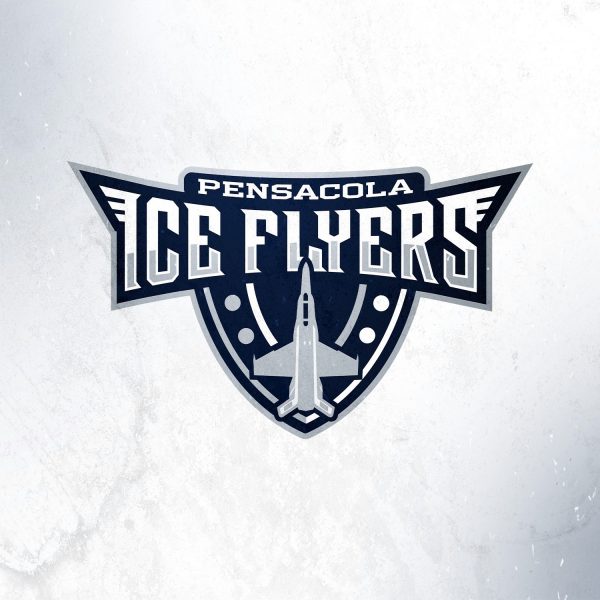 The Pensacola Ice Flyers have announced their 2020-21 schedule, which comes within a week after announcing they were one of five teams to be playing this upcoming season.
On Oct. 6, the Southern Professional Hockey League released the five teams able to proceed with the 2020-21 season, and that the season would consist of a 42-game schedule compared to the normal 56-game schedule. This was due to a shortened season and decreased amount of teams.
The Ice Flyers will start on the road in nearby Pelham, Ala. to face off against the Birmingham Bulls on Saturday, Dec. 26. The home opener is set for Wednesday, Dec. 30 at 7:05 p.m. as the Bulls will come to the Pensacola Bay Center. This game will also mark the first time the new Samsung video scoreboard and two Samsung video walls will be used for an Ice Flyers game.
"It has been a long time since we've dropped the puck in the Bay Center and we are looking forward to hosting our amazing and faithful fans once again in an environment in which they will feel safe," Ice Flyers owner Greg Harris stated. "It will be even more special for us to showcase the new scoreboard and video walls to our fans as they experience the six video screens for the first time. Fans will not want to miss this game."
The home schedule consists of two Wednesday games, one on Thursday, seven Fridays, seven Saturday night games and four Sundays. The Ice Flyers play Birmingham six times at home and six on the road. They play five home and five road games against Huntsville. Knoxville comes to Pensacola four times, while the Ice Flyers go to Tennessee for five games. And they play Macon six times in Pensacola and five times in Macon.
Wednesday, Thursday and Saturday games will begin a 7:05 p.m., while Friday evening games will start at 7:35 p.m. The Ice Flyers will continue to play matinee games on Sunday with 4:05 p.m. puck drops.
Season tickets are on sale now and single game tickets will be available by late November. Download the Ice Flyers app and follow the team's social media accounts for news and information.