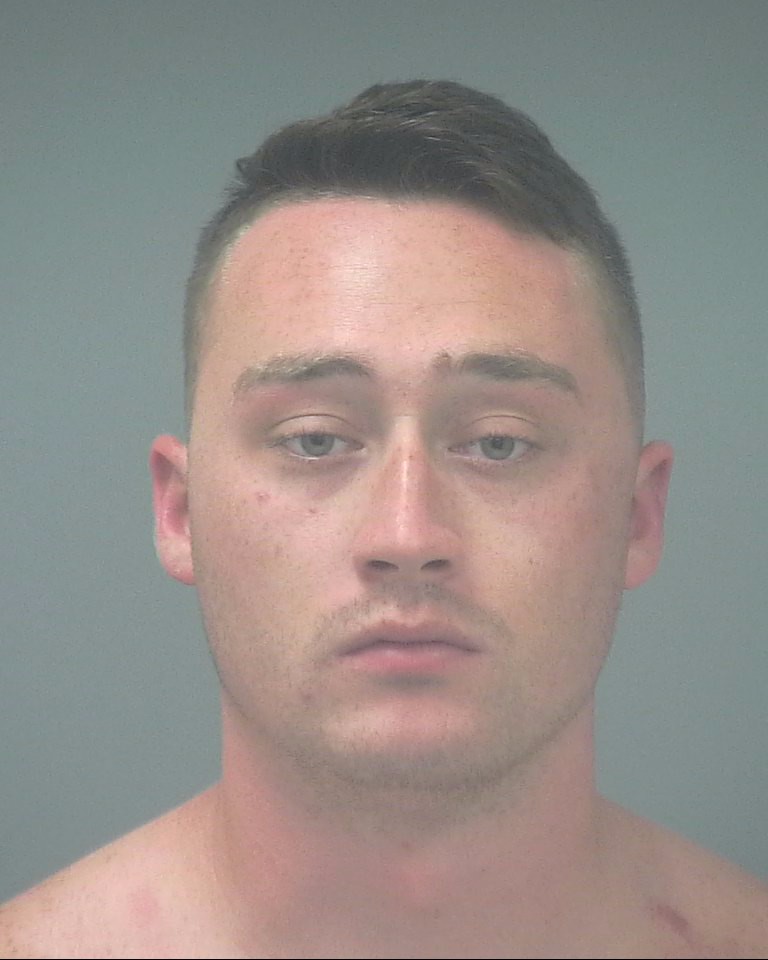 A Santa Rosa County Sheriff's Office deputy was dispatched March 3 to Eglin Air Force Base Hospital in reference to a battery that occurred at 2129 Calle De Castelar in Navarre.
Upon arrival, the officer made contact with the victim, who stated his friend, Cody Bijarro, 22, intentionally struck and choked him against his will.
The victim told police he was at a party at Bijarro's residence when Cody started a verbal altercation and grabbed him around his neck with his right hand. The victim said he was unable to breath and lost consciousness due to being choked before they were separated.
According to the victim's report, Bijarro later started another physical altercation by taking him to the ground and they rolled around before they were separated and the victim walked a few yards away.
Cops say the victim alleges Bijarro also punched him about three times in the face and that he heard a cracking sound the first time he was punched.
Police reported the hospital doctor stated the victim suffered a fractured nose, left orbital bone, left maxillary sinus and left zygomatic arch which the physician believed would require surgery.
The suspected was arrested on charges of felony battery by strangulation and aggravated battery, and he was issued a $15,000 bond.