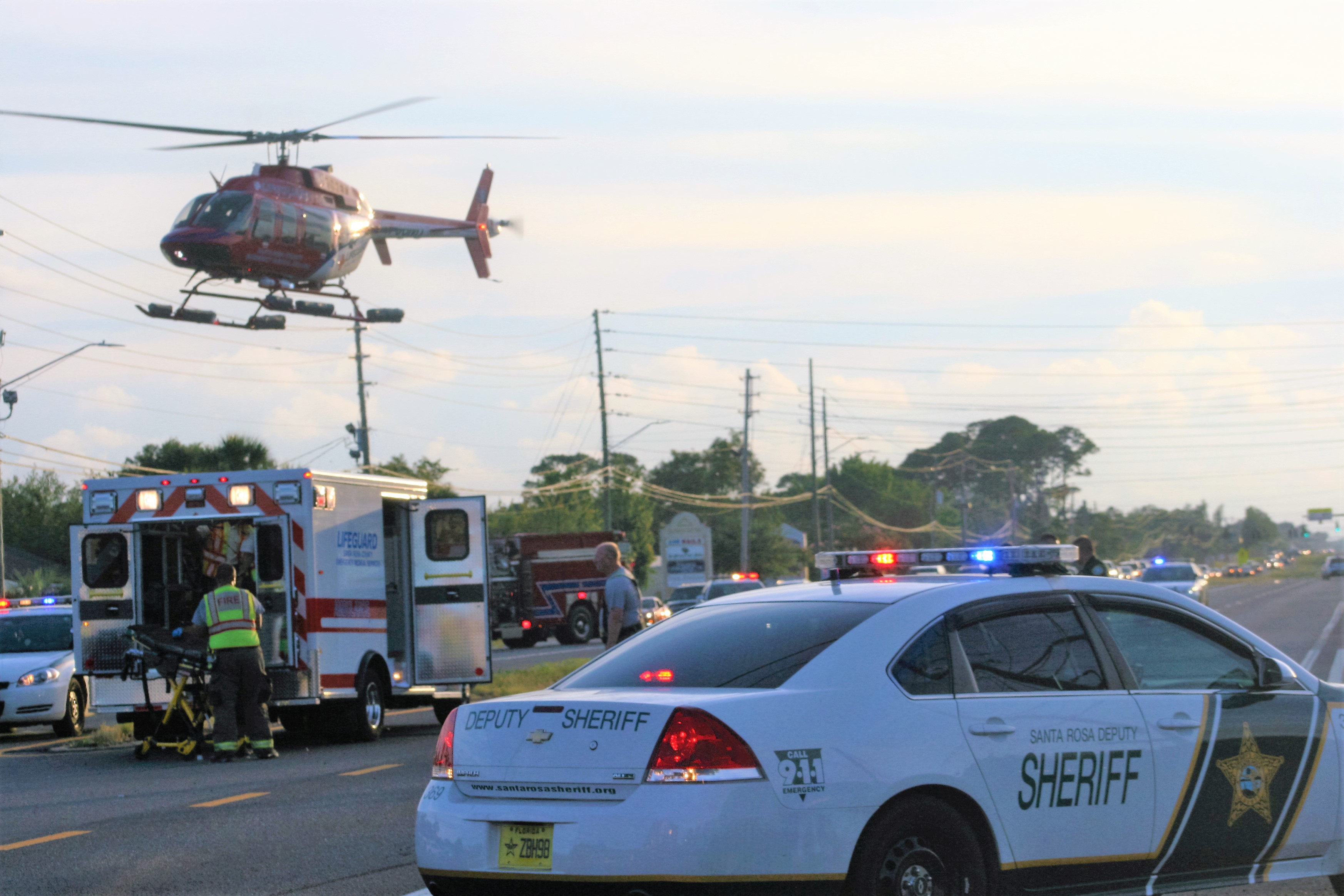 Traffic on U.S. 98 was congested Friday evening following an accident involving a motorcyclist at the intersection of Blue Tip Drive in Navarre.
The motorcyclist was transported to a hospital via Lifeguard Air Ambulance.
Emergency officials could not release details about the injured motorcyclist but confirmed the accident only involved a motorcycle.
More details will be posted when  they become available.