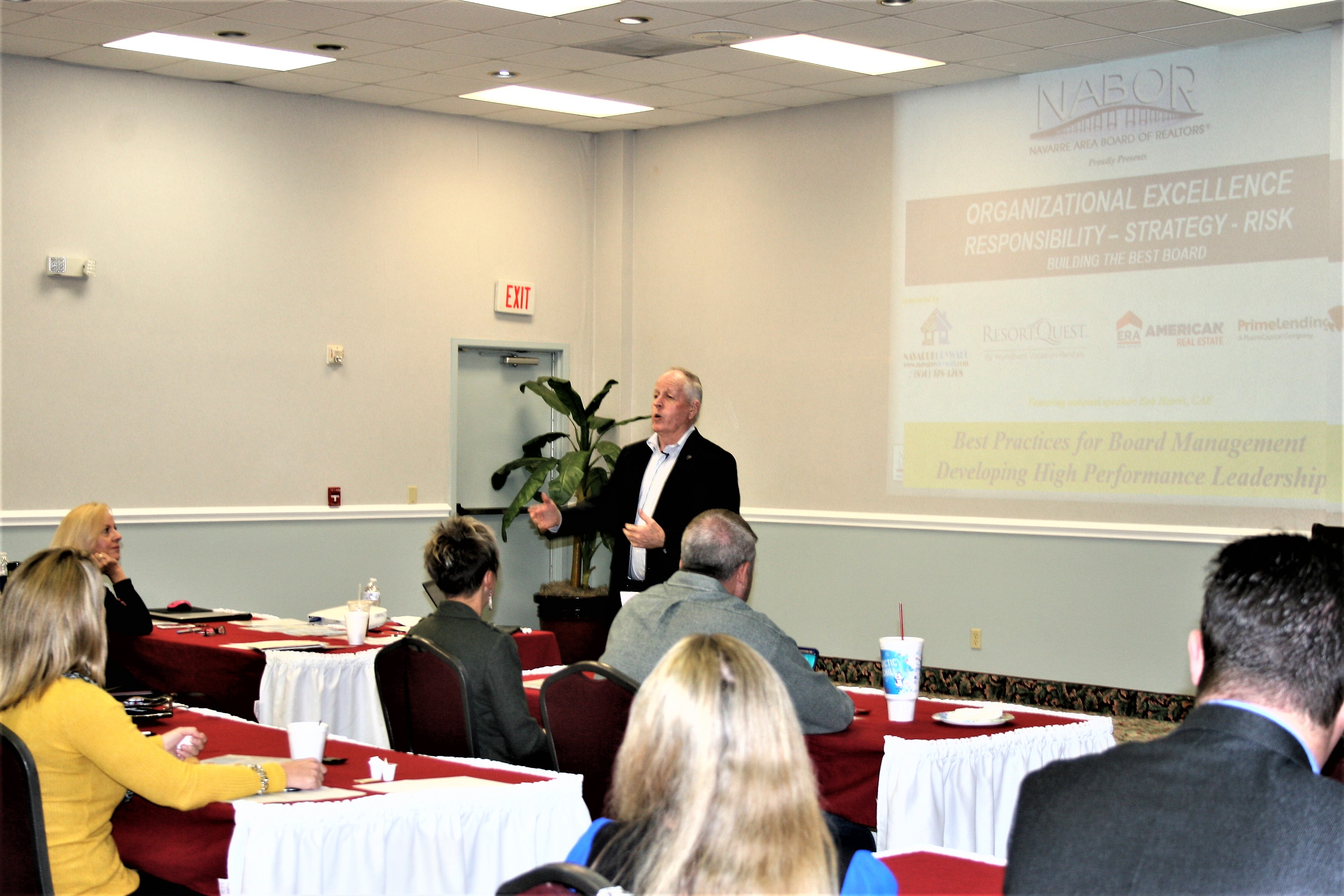 The Navarre Area Board of REALTORS® today hosted Bob Harris CAE, a nationally recognized speaker on organizational management, for an interactive workshop on best practices for board management.
Community leaders, including board members from non-profit organizations such as the Greater Navarre Area Chamber of Commerce, Emerald Coast Wildlife Refuge and Santa Rosa Kids House, attended the event, which featured a breakfast sponsored by Navarre Drywall.
During the course of the multi-hour workshop, staff members and volunteer directors from local groups will be coached on board responsibilities and ways to protect those in voluntary leadership roles with respect to matters such as fiduciary responsibility and litigation.
Harris, who has more than 30 years' experience with nonprofits, is nationally known for sharing best practices and promoting sustainability of associations and chambers.
His workshop today focused on establishing an environment of mutual respect and understanding between staff and volunteers and for forging strategies and best practices to take an organization to the next level.
The Navarre Area Board of REALTORS® provides quality programs to help members gain access to vast professional resources. For information about joining the organization, call 850-939-3870 or visit http://www.navarrerealtors.org/