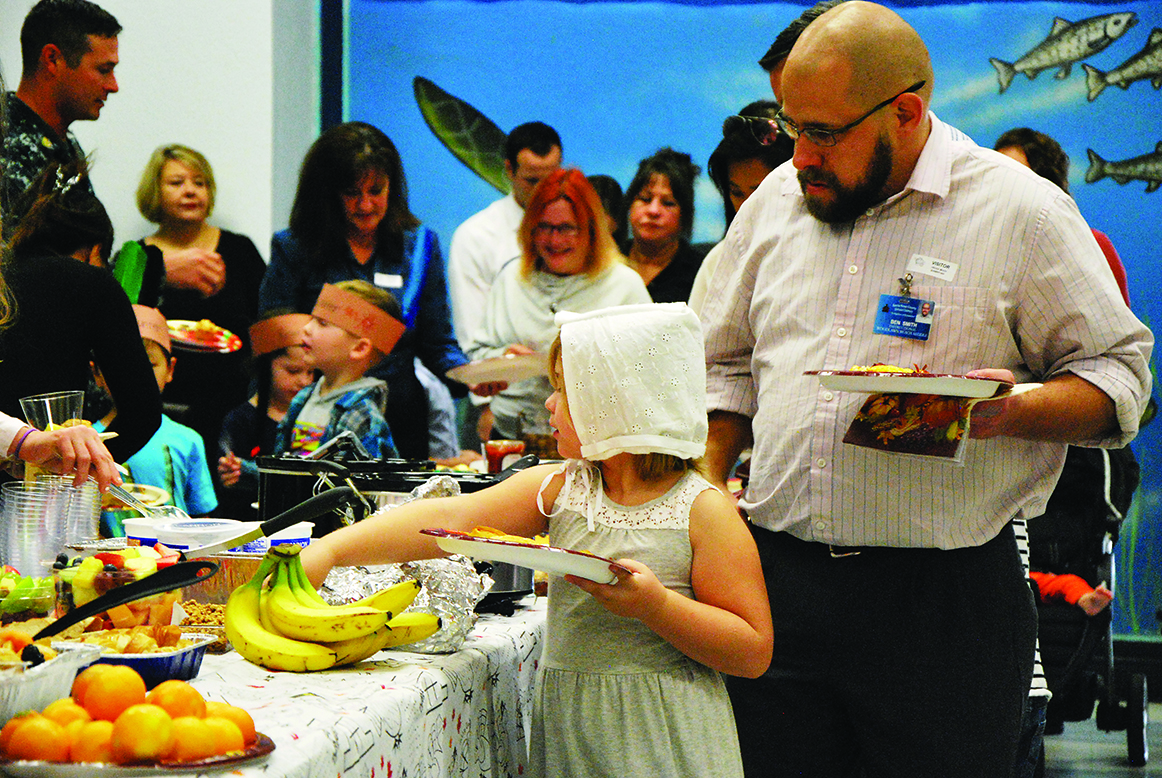 Kindergarteners at Oriole Beach Elementary School got quite the history lesson on Nov. 17. Two kindergarten classes held an early Thanksgiving meal inside of the school's cafeteria at 8:45 a.m. that day.
Parents and teachers contributed to the meal by cooking and preparing Thanksgiving dishes and sides.
Before heading to the cafeteria, children in the classes constructed pilgrim attire and also constructed Thanksgiving placemats for the special meal.