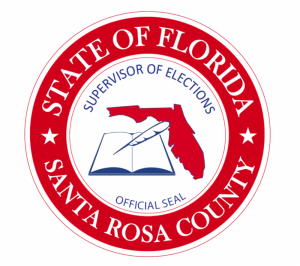 Early voting in Santa Rosa County starts in six weeks, and the latest campaign reports for qualified candidates were submitted last Friday. Additionally, qualification documents for candidates, including net worth information, were also recently posted.
County Commission Chairman Bob Cole and District 5 Commissioner Rob Williamson maintain leads in their respective races.
Cole, who represents District 2 (Milton/East Milton) has raised $34,800. His fellow Republican challengers Tammy Jo Brown and Wallis Mahute have each raised $8,925 and $1,037, respectively. NPA candidate Kris Long has raised $3,520.18.
Williamson, who represents the Navarre area, so far has raised $94,359.01 — compared to his sole fellow Republican challenger Dave Piech, who has $26,695.77.
In school board races, Wei Ueberschaer has amassed $24,520. District 5 Incumbent Scott Peden has raised $6,915.04.
School Board District 3 incumbent Carol Boston has raised $17,061, and her challenger Kenny Long has reported $3,890.
Longtime school district administrator Rod Gracey entered the District 1 race June 15, has so far reported $2,500. So far $3,775 has been raised by Linda Sanborn, his opponent in the race to replace Diane Scott, who is not seeking re-election.
NET WORTHS (source: candidate qualification documents)
County Commission District 2
$293,714.23 Brown, Tammy Jo
$1,004,239.00 Cole, Bob
$48,769.00 Long, Kris
$12,117.99 Mahute, Wallis
County Commission District 4
$732,196.38 Piech, Dave
$283,396.80 Williamson, Rob
School Board District 1
$541,000.00 Gracey, Rod
$558,000.00 Sanborn, Linda
School Board District 3
$574,878.10 Boston, Carol
$53,544.64 Long, Kenny
School Board District 5
$300,605.66 Peden, Scott
$2,030,000.00 Ueberschaer, Wei