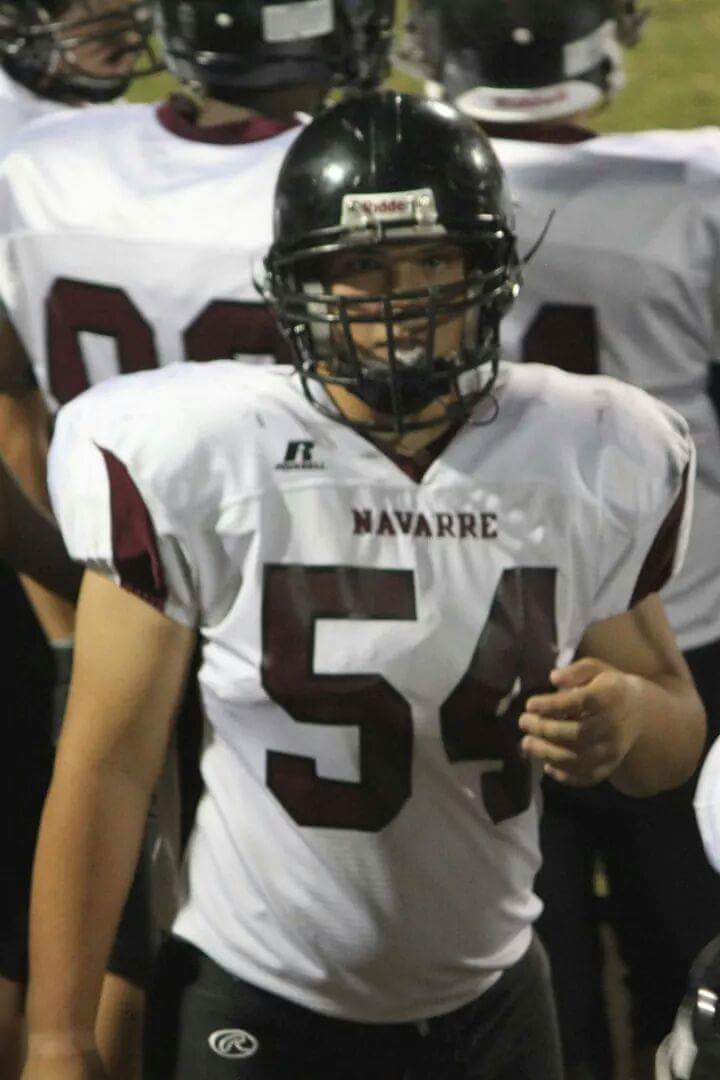 Navarre High School Junior Tim Elenz's vision started getting blurry during last year's football season, and a diagnosis of progressive eye disease sidelined his season. Now his mom is fighting to protect his sight.
Mom Jen Payne, said at first she took Tim to the eye doctor to "fix him to get back on the football team."
But then the family was hit with heavy news. Tim was diagnosed with Keratoconus, a progressive thinning of the normally round cornea into a cone shape, which causes significant visual impairment, according to the National Keratoconus Foundation.
Payne said her emotional state went from shock to despair.
According to Payne, after the diagnosis, Dr. Susan Day, a Gulf Breeze Optomologist, performed an color corneal map of both eyes and ordered special contacts, which must be resized every three months and don't provide a long-term solution.
Payne started researching options and found some hope in an innovative procedure performed by Dr. Brian Wachler, a California-based eye surgeon.
Wachler's website states he invented a non-invasive corneal crosslinking procedure since named the Holcomb C3-R Cross Linking System after it helped restore Olympic Gold Medalist Steve Holcomb's eyesight.
However, Payne says insurance doesn't cover the cost of the seven-minute procedure. And she also needs financial assistance to help fund their three-day travel to California.
Payne hopes to raise enough money to have the procedure performed this summer.
Tim, who has played football since fourth grade, still hopes he can return to play his senior year. "It's just fun," he said.
Donations for Tim Elenz are being accepted at any Beach Community Bank location in Navarre.