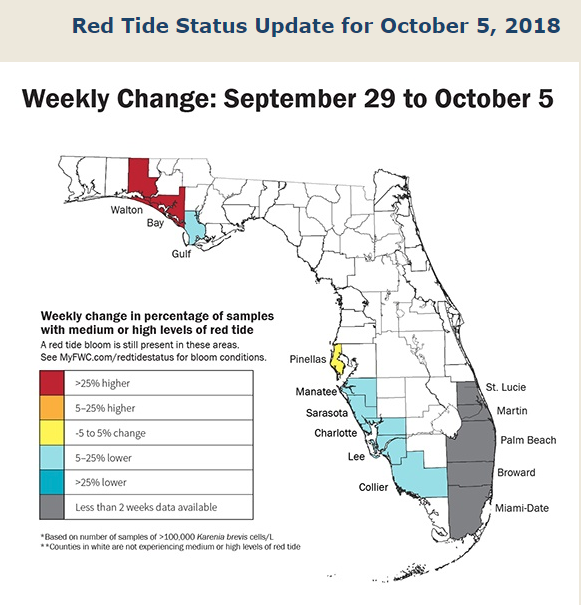 The Florida Fish & Wildlife Conservation Commission has reported that a patchy bloom of the Florida red tide organism, K. brevis, continues in Northwest Florida and was detected yesterday in Santa Rosa County.
Although the local observation detected only background concentrations, counties to the east showed higher concentrations, per the October 5 update.
In Okaloosa County, very low to low concentrations were observed in or offshore.
Medium concentrations offshore were detected in Walton County.
Low to medium concentrations were report in Bay County.
Very low to low concentrations were observed in Gulf County.
Background to low concentrations in or offshore of Pasco County.
The red tide forecast for October 6-9 indicates a medium chance for red tide in Walton and Bay Counties and a very low chance for Okaloosa County. There was no red tide predicted for Santa Rosa County.