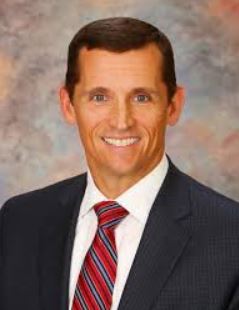 The Santa Rosa County Board of County Commissioners during the COVID-19 pandemic reduced their meeting load, shifting from a biweekly two-meeting format to meeting twice monthly. However, County Administrator Dan Schebler during today's meeting suggested they add back meetings in 2021, including a new afternoon meeting.
District 1 Commissioner Sam Parker stated he's heard people say they would attend more meetings if they were scheduled later in the day.
"I've heard that a lot," said District 5 Commissioner Colten Wright, "That people want something in the evening."
Presently the board convenes at 9 a.m. biweekly during weekdays and also meets once monthly in the evening for a rezoning meeting.
Schebler suggested the board meet weekly as follows:
First Thursday morning meeting, Second Tuesday afternoon working session (a non-voting meeting for discussion only), Third Thursday morning meeting and maintain the Fourth Thursday rezoning meeting.
"I like the way things are going now," said Calkins. "If it isn't broke, don't fix it."
But Cole also supported Schebler's recommendation.
Additionally, Schebler suggested the board hold off resuming hosting quarterly meetings in the south end of Santa Rosa County until the second quarter of the year after Pensacola Bay Bridge repairs are expected to be completed.