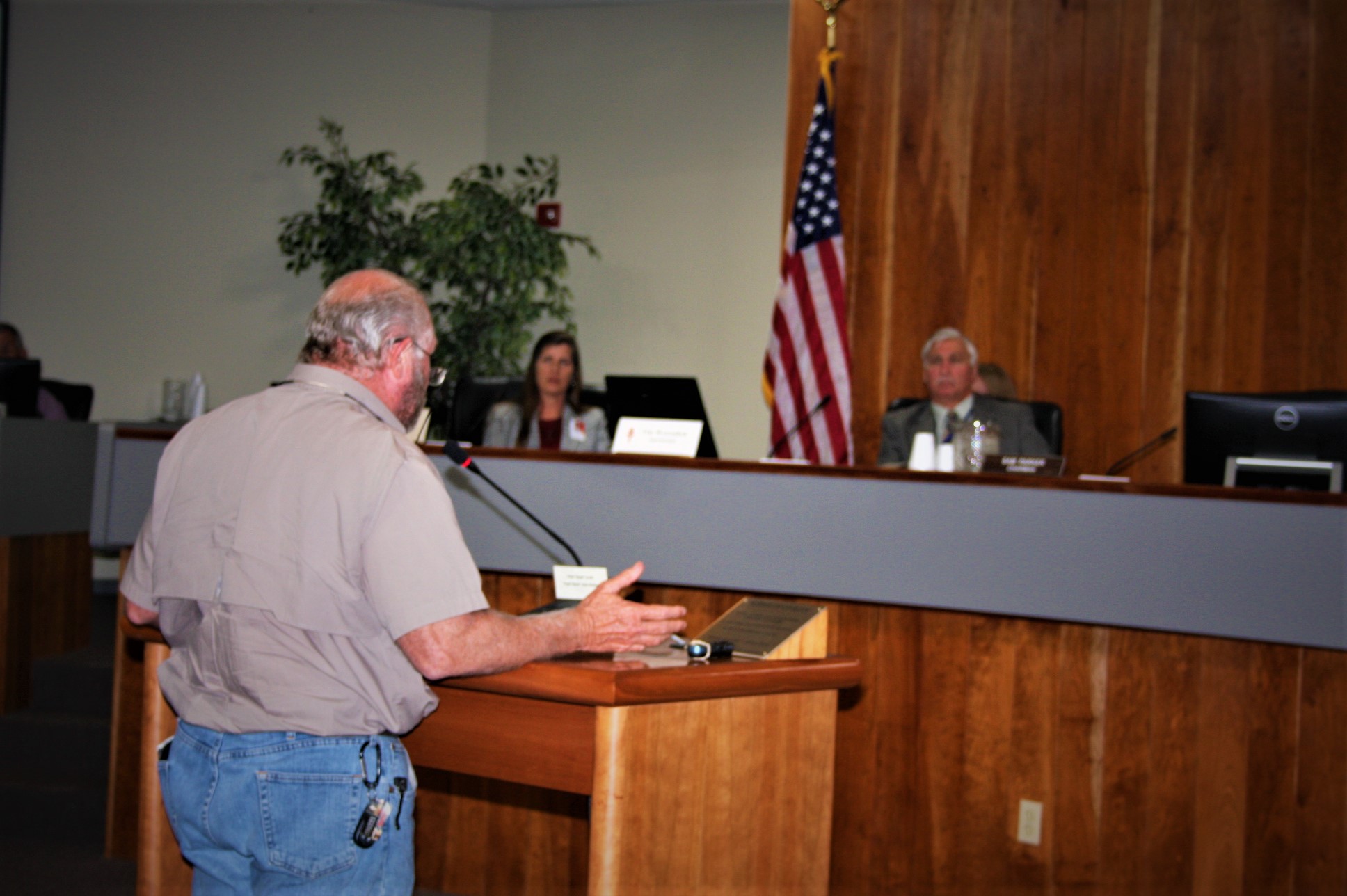 Local developer Edwin Henry provided supporting documentation to dispel school district assertions that growth has been exponential. Per Henry's data, residential development during the past 28 years has averaged about 1,200 homes per year.
The Santa Rosa County School Board on Wednesday asked county commissioners to reinstate residential impact fees to help fund new schools. Instead school officials faced accusations of poor planning and public criticism over how the district has spent tens of millions in local option sales tax funds.
Commissioners were told the district is about $40 million short to construct three new schools, including one in Navarre and one in Tiger Point, totaling around $100 million over the next decade.
Therefore, the school board last month decided to ask commissioners to reinstate new construction impact fees of $5,000 for single family homes and $1,500-$3,000 for multi-family units — based on a study by Gene Bowles, a consultant who was commissioned by the school district in October 2018 to explore impact fees, which the county stopped during the 2008 recession.
School officials said otherwise students and their families might be forced to deal with overcapacity countermeasures, such as attending schools outside their district or having non-traditional school schedules.
"We have no other choice," said School Board Member Carol Boston, who shared her personal experience with double session school schedules disrupting family life.
But members of the Home Builders Association of Northwest Florida oppose revisiting impact fees and want to look into other options.
HBA Executive Director David Peaden described impact fees as a "regressive tax that hurts the people who need it the most."
Additionally, HBA members say the school district should have done a better job planning and preparing for the future. They also called for the school board to stand up a citizens' advisory committee to oversee LOST expenditures.
The school district since 1997 has received a half-cent local option sales tax (LOST), which generates roughly $6.5 million annually. But the district hasn't used those funds to build a new school since 2008, igniting debate about some LOST expenditures, such as press boxes and concession stands.
Assistant Superintendent of Schools Joey Harrell provided a lengthy discussion regarding state requirements, which he says haven't allowed the district to construct another new school before now.
Superintendent Tim Wyrosdick argued that 200 classrooms, the equivalent of four new schools, had been built since 2008.
However, local developer Edwin Henry provided data from the Florida Department of Education which indicated only 80 classrooms had been constructed during that time — despite the school district's annual budget climbing more than $100 million during the past five years to $366 million in 2018.
Henry said the school district should have been setting money aside for future construction.
"I vehemently disagree with you that we haven't spent our money wisely," Wyrosdick contested.
Commissioners suggested the school district take more time to provide better information and solicit public input on the issue.
"Right now I can't support it," Commissioner Bob Cole said.
Commissioners are expected to revisit the discussion during their June 24 meeting.