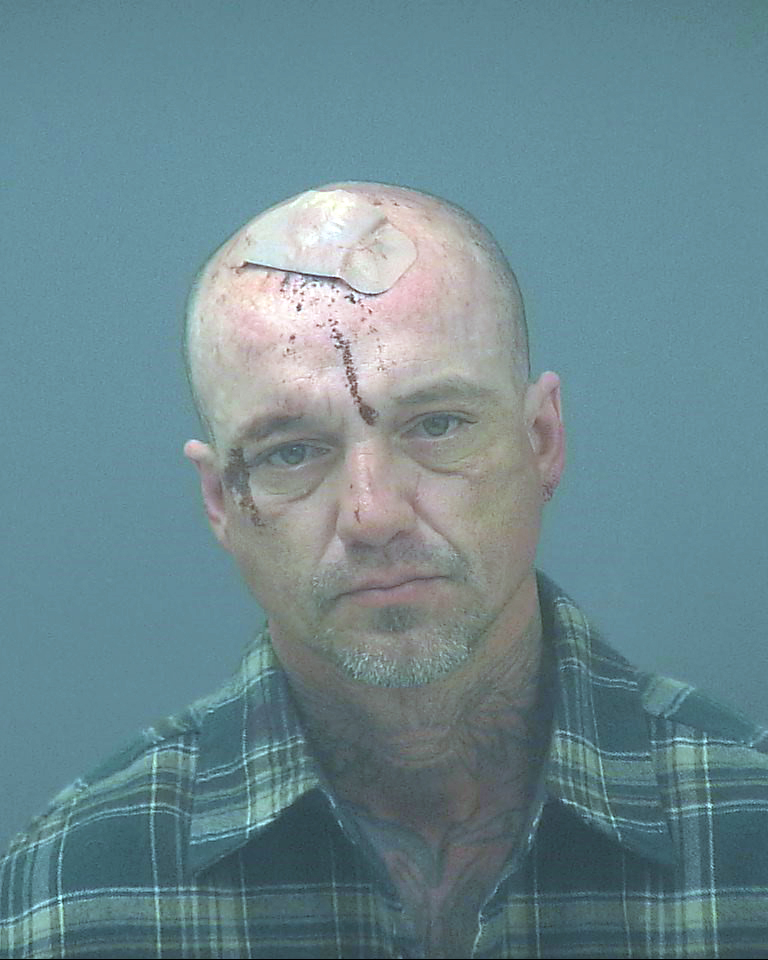 Santa Rosa County Sheriff's deputies on January 31 responded to a victim who reported being battered and strangled until unconscious by her live in boyfriend, George R. Roidl.
The victim attested that to get away from Roidl she ran to a neighbor's house which is located across from her residence in the 1900 block of Ambassador Drive in Gulf Breeze. That neighbor called law enforcement.
The victim told police Roidl had punched her and choked her until she was unconscious. She told cops he also squeezed her face, causing injury to her nose and teeth.
Police report the victim displayed several injuries, including a scratch on her nose, swollen bruise on her right temple next to her eye, a bruise on the left side of her face, an abrasion on her right knee and blood on her hands from her nose bleeding. Photographs of the injuries were taken by law enforcement, and she was treated at Gulf Breeze Hospital, where she was transported via ambulance.
According to the victim, the incident occurred inside her residence immediately prior to her flight for safety. She reported Roidl initially followed her but then ran back into the back yard of their residence.
With the victim's permission, cops searched her residence and around the grounds, including a locked garage for Roidl without success.
After a K9 unit arrived a noise was heard from the garage. An officer identified himself and directed the subject to come outside several times. He then made several attempts to kick the door open as the subject on the other side kept pushing it back closed. However, the K9 was able to get inside and apprehend the subject, who was identified as Roidl.
Per the arrest report, during the apprehension Roidl hit the K9 at least twice. He was directed to stop hitting the K9.
As officers were attempting to place handcuffs on Roidl, he struggled, physically resisted and verbally resisted. He was directed several times to stop resisting.
Cops found probable cause that George Roidl committed the offenses of domestic violence battery, domestic violence battery by strangulation, resisting an officer with violence and battery on a police animal.
Roidl was arrested and booked into Santa Rosa County Jail under a $17,000 bond.