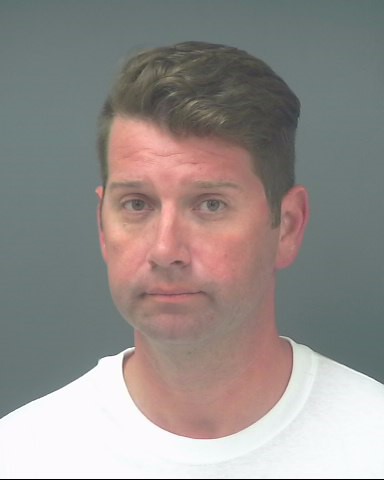 Accused child sex abuse suspect Christopher Jason Traffanstead, 39, remains behind bars in Santa Rosa County Jail. He's been assigned a May 12 felony arraignment before Circuit Judge John Simon.
Although Traffanstead, a Gulf Breeze resident, was issued a $300,000 bond for two felony sexual battery charges by a custodian on a victim under 18 years old and a $100,000 bond for one felony count of lewd and lascivious behavior on a minor, he is being held for violation of probation related to an Oct. 31 arrest.
Last year Traffanstead was charged in an unrelated case with child abuse but ultimately plead no contest in a plea agreement which reduced the felony count to a misdemeanor battery charge.
"The defense raised parental discipline in that case," Assistant State Attorney James Parker said of the 2015 charge.
According to Parker, that case involved a child who was reportedly struck three times with a belt. "The children had been removed from his custody and were no longer in danger," Parker said, explaining the extent of the injury in that case was bruising.
Parker could not confirm the identity of the victims other than to say the two cases involve different children.
An October 2014 article on adoption featured in Pensacola News Journal stated Traffenstead and his husband, Mikel, were married in Connecticut in 2010 and wanted to adopt.  According to the article, the Traffansteads met a 12-year-old boy in February 2014, and that child was placed with them in March 2014.