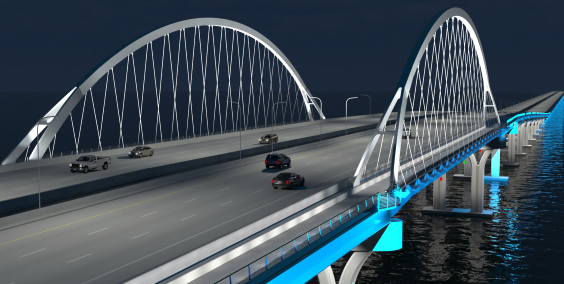 The Alabama-Florida Transportation Planning Organization has several upcoming meetings, including one session at which the region's transportation projects will be prioritized.
The TPO will convene at 9 a.m., Wednesday, July 12, 2017 at Tiger Point Community Center, located at 1370 Tiger Point Lane in Gulf Breeze.
"This meeting will be extremely important to attend as the FY 2019-2023 Project Priorities Project Priorities will be voted on at this meeting," said TPO Coordinator Tiffany Bates.
The Project Priorities are part of the Transportation Improvement Program (TIP) development process. The purpose is to ensure that transportation projects programmed by Florida Department of Transportation in the Five-Year Work Program are consistent with local needs and plans for the TPO planning area.
"Many months of planning, public meetings, and work have gone into this draft document," Bates said, pointing out public workshops were held April 18 and 19 and TPO and Advisory Committee Workshops were held May 8 and June 19.
Additionally, two committee meetings will take place this month – a Technical Coordinating Committee meeting, starting at 8:30 a.m., and a Citizens Advisory Committee, starting at 10:30 a.m. Both meetings will take place Monday, July 10 at Pensacola City Hall, located at 222 West Main Street.
Following is a link to the full agenda for the meetings:
For agenda-related questions contact Transportation Manager Mary Beth Washnock at marybeth.washnock@wfrpc.org or at 850-332-7976, Extension 228.