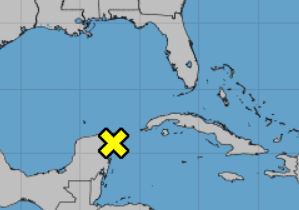 The National Hurricane Center is monitoring tropical activity which is expected to bring heavy rains and gusty winds across the central Gulf of Mexico tomorrow.
According to the NHC's 7 p.m. CDT update, the conditions are expected to reach southwest Louisiana and portions of the Texas coast by Sunday.
However, NHC reports that chances of "significant" development are not favorable. Currently the formation chance through five days is at 10 percent.