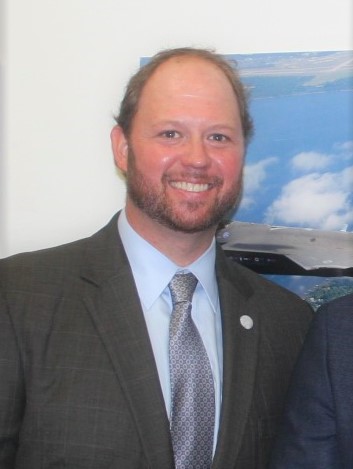 Florida Governor Ron DeSantis this week signed three bills sponsored by Florida House District 3 Representative Jayer Williamson into law. Earlier this month he also signed a fourth bill sponsored by Williamson.
"I'm incredibly excited to have four bills signed by Governor DeSantis," said Williamson.
"HB5301 will transform how Florida uses technology to serve citizens across the whole state better. I'm thankful for our Lt. Governor, Jeanette Nunez, for starting this movement in the legislature several years ago when she chaired my committee. To finally see this through and work on one of Governor Desantis' 2019 priorities is quite the honor."
HB 5301: The Information Technology Reorganization bill was signed into law Monday and consolidates the Agency for State Technology (AST) into the Department of Management Services (DMS), increasing efficiency by streamlining the state's technology and telecommunications functions and providing an initial cost savings of $1 million. The bill also modernizes the state's strategy for data storage by adopting a cloud-first data policy.
The legislation also establishes the Florida Cybersecurity Task Force, to be chaired by Lt. Governor Jeanette Nuñez. The task force will bring together law enforcement, information technology, emergency management, legislative and private-sector partners to research best practices and recommend solutions to enhance Florida's cybersecurity infrastructure.
"As cyber threats continue to increase and become more complex, it is imperative that Florida's technology infrastructure evolve intelligently to protect our data and personal information," said Governor DeSantis. "I want to thank the Florida Legislature for their support of our administration's efforts to streamline agency operations and deliver a more efficient government to Floridians."
HB 475: Certificates for Title Vessels is described by Williamson as a "vital tool" to protect consumers from buying damaged, destroyed or stolen boats. Similar to systems in place that protect consumers when they purchase automobiles, the program requires boat owners disclose major hull-damage on the title. It was signed into law earlier this month.
"This prevents someone from buying a salvaged boat, making only cosmetic repairs and then selling the boat as an almost new vessel. Ultimately this protects the new owner from becoming stranded in a life-or-death situation because a boat they believed to be safe was not," stated Williamson.
HB127, was signed into law Monday, requires municipalities and local governments to post permit fees and inspection reports on their respective websites.
"The bill will offer more accountability on how permit fees are generated and spent at the local level. This transparency will prove vital as Florida continues to grow," Williamson said.
HB 5303, which was signed into law Wednesday, revises requirement that the state department of revenue pay federally required annual fee for public assistance cases involving certain individuals.
Additionally, several other of Williamson's efforts avoided vetoes during the state's budget finalization process, including a half-million dollars allocated toward replacing the North Santa Rosa Regional Water Reclamation Facility, funding he worked to secure with Senator Doug Broxson.
"I'm super excited Doug and I could get the $500,000," Williamson said. "This facility is a vital part of our district's infrastructure as it impacts the military mission of NAS Whiting Field, future economic development and the protection of our natural resources," Williamson said.
The existing North Santa Rosa wastewater treatment facility is expected to reach maximum capacity in roughly five years. The replacement project aims to protect Blackwater River from the discharge of effluent.
Other projects Williamson helped bring to fruition include: Hurricane Michael recovery-related appropriations and support for Learning through Listening benefiting District 3 students, Farm Share aiding food to communities in need, the Military-Connected Schools Initiative and Roster Management System for Correctional Facilities.
Williamson on July 2 will host his monthly Constituent Service Day in South Santa Rosa County, which takes place on the first Tuesday of each month. Appointments are not required, and meetings are held on a first-come-first-served basis. For additional information, please email HDIST003@myfloridahouse.gov .
The event is scheduled from 10 a.m. until 2 p.m., Tuesday, July 2 at Tiger Point Community Center, located at 1370 Tiger Park Lane in Gulf Breeze.