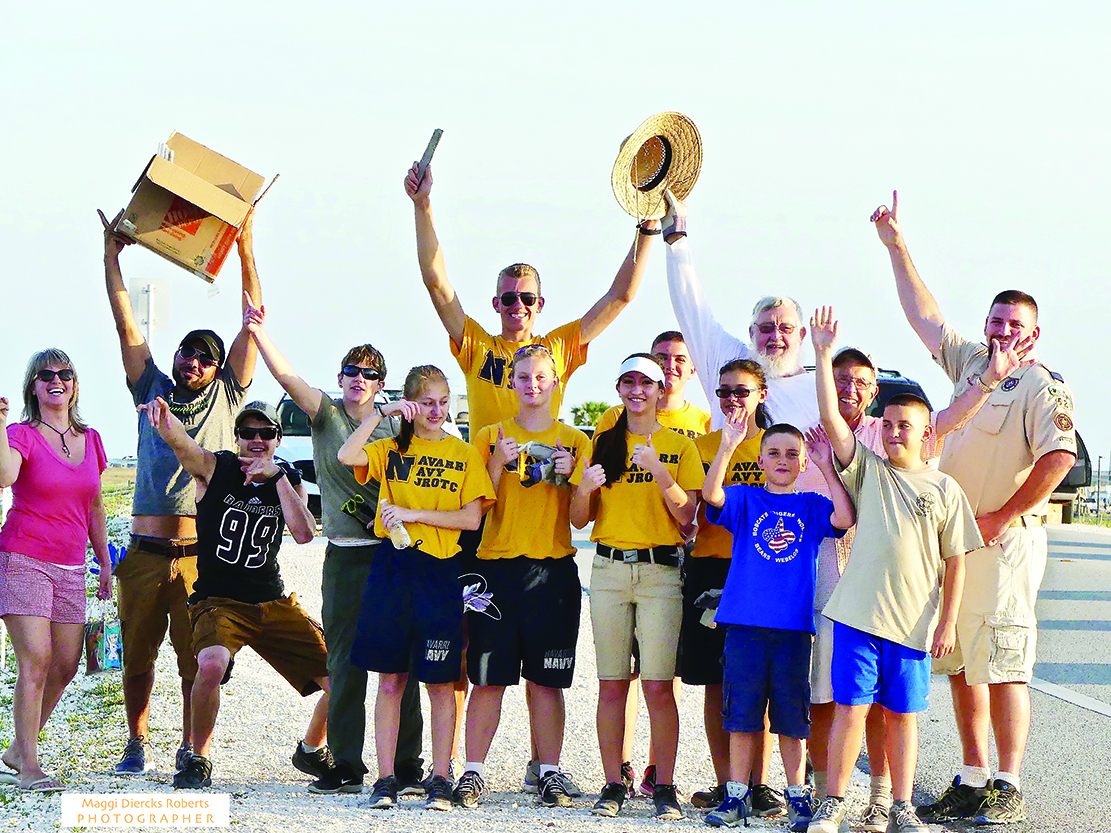 Thanks to help from residents and the Navarre High School Navy JROTC program, the local Audubon Society was able to erect temporary fencing down Navarre Beach Causeway for nesting birds.
Black Skimmers are typically spotted nesting along the causeway in the Spring. The Audubon Society had a total of 38 volunteers sign up to help set up the fencing and the fencing was erected in 2 hours thanks to the efforts.
Due to the nesting season, the speed limit on the causeway will be lowered to 20 mph.